Dr. Pamela Maragliano-Muniz - National Speaker, Chief Editor DentistryIQ.com
​
"So many people are unaware of the intensity, extent and sometimes the presence of their bruxism habit and often seek interventions when they have experienced a significant loss of tooth structure or TMJ discomfort. BruxRelief is an invaluable tool to help patients identify and understand the magnitude of their bruxism habits so we can provide them with appropriate treatment recommendations."
CREATED FOR CLINICIANS
DESIGNED FOR PATIENTS
Patient Education
No need to spend time educating the patient on how to use the device. BruxRelief walks the patient step-by-step from wearing the headband, getting started with the app and performing the first assessment.
Intuitive Reports
After each assessment session, you and your patient will get instant access to an easy to understand report of your patient's nightly clenching and grinding activities.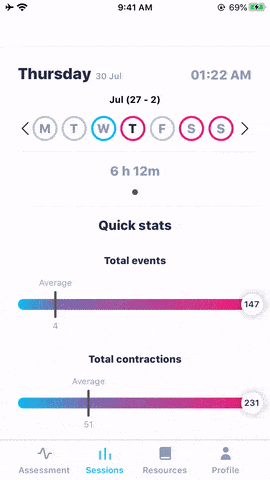 EMPOWER YOUR STAFF & BUILD YOUR PRACTICE WITH BRUXRELIEF ASSESSMENTS
INCREASE PATIENT COMPLIANCE, REDUCE CHAIR TIME AND EMPOWER YOUR HYGIENIST STAFF WITH BRUXRELIEF
© 2019 by Bravrr, Incorporated